Community Resources, Inc. program FaithLink is happy to announce their newest partnership!  Winding Road Kennel has agreed to work with Faithlink care-receivers for assistance with their pets.  For elderly pet owners, especially those that live alone, pets can help reduce stress, lower blood pressure, increase social interaction and physical activity.  Pets can also help reduce depression and decrease the feeling of loneliness.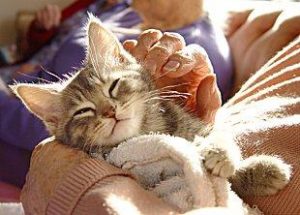 This will allow for FaithLink and Winding Road Kennels to provide services to a wide variety of individuals: From smiling seniors in need to the wagging tailed dogs and purring cats.
"I know of many care receivers who will benefit from this partnership" says Ogden.
The heart break of giving up a beloved pet can be devastating.  This is where the Paws to Help program comes in.  Our volunteers are here to walk dogs, clean up litter boxes, transport pets to vet offices for checkup and immunizations, and other small tasks that may help the senior keep their pets at home.
You can help by volunteering your time, opening your home to a temporary foster situation, transport pets to vet appointments or to boarding facilities or donate to help support this effort.  Your donation will go to help our care receivers that need assistance with their pet's immunizations, boarding needs, etc.  
If you would like to help or know of a senior in Wood County that would benefit from this program, call FaithLink for more information, 304-485-5525 Ext 31.