FaithLink was formed in 1996 by a coalition of people from the Volunteer Action Center and the Wood County Ministerial Alliance. Funding initially came for the Robert Wood Johnson Foundation, the Episcopal, Lutheran, Catholic, and United Methodist Churches of WV. In 2014, FaithLink joined Community Resources, Inc.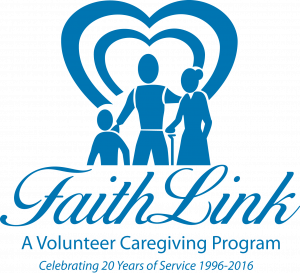 FaithLink assists primarily individuals who are 60+ or those with a physical disability or chronic illness to maintain their independence. The mission is accomplished by linking individuals to a community of volunteers who can offer supplemental, non-medical care, and/or referring individuals to comprehensive service organizations. Services provided include:
Escorted transportation to appointments in the local area
Assistance with correspondence
Telephone reassurance calls
All services are completed by FaithLink volunteers.  We cannot guarantee that every request will be filled.  All transportation appointments require a 10 day notice and the care receiver must be be able to transfer from a wheelchair to a volunteers vehicle. FaithLink does not do any medical or personal care, daily, long-term or overnight respite care, dispensing of medicine, dressing or bathing, feeding or meal prep.
For more information visit: http://www.faithlinkwv.org/ or call 304-485-5525